Tuesday, April 12, 2022
Real Estate in Sweden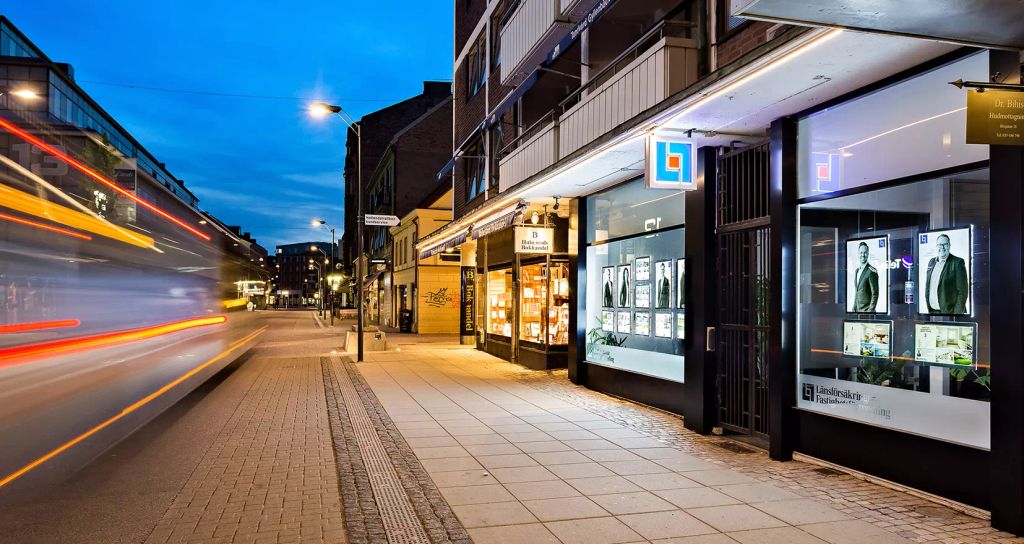 Author
Almost 5 years ago, Castmill was a complete newcomer in the real estate market. Today, with over 300 displays running in real-estate storefronts around Sweden, we are proud of being the largest supplier of digital signage services for this market segment. Here are some of the reasons why. It all started with a partnership.
The partnership
Tylöprint is a well-known Swedish company leader in providing print and signage solutions for the Real Estate market for over 35 years.
Tylöprint's deep knowledge of the market and understanding of the trends in this industry made it clear for them that a transition to digital signage was a necesity. The old analog storefronts were to be upgraded to use modern digital displays, for live updates and a much nicer user experience.
Hampus Simonsson, CEO of Tylöprint, approached Castmill in the fall of 2017 to help them transition their traditional sign business to digital signage. They had access to hardware, they knew the market and the challenges around installations and support. But they needed a software solution both to run on their displays as well as to manage all the content. They needed something flexible and extensible, but also very easy to use.
The real-estate market is quite fragmented with many different providers of software solutions, there are 4 major suppliers of specialized software for the real estate market in Sweden. Every supplier has their own vision and their own distinct APIs. Furthermore, every real-estate agency has their own design profile, and some of them have even their own specific integration APIs. The solution we provided had to work in such a way that all data from the different estates belonging to a given office were automatically available for the users of the Castmill application.
It was clear from the start that a lot of custom integrations, as well as potentially hundreds of different templates were going to be needed in order to fulfill the requirements of this industry, but we also could see the potential of the business case, so a partnership was established and soon after we started deploying the different integrations.
The integrations
We started with an integration for one of the largest franchises in Sweden, called "Fastighetsbyrån". This franchise has around 270 offices all around Sweden, and has a very long and good relationship with Tylöprint, so it fitted perfectly as a first customer. This was not without risks as they were also very demanding on the quality of the solutions we provided. They also requested a lot of different custom templates, for both portrait and landscape displays.
The hardware chosen by Tylöprint was one that we had not used with Castmill before, so we had to make some adjustments to our software in order to make it work with the hardware with the required levels of stability and performance we are accustomed to.
After about 6 months we had a pretty stable solution and we were able to continue to grow the business to other franchises. As mentioned there are 4 major providers plus several other custom software solutions for the real estate market in Sweden, and we had to deal with all of them. One by one we started to integrate all these solutions, and we were able start getting traction from the other franchises as well.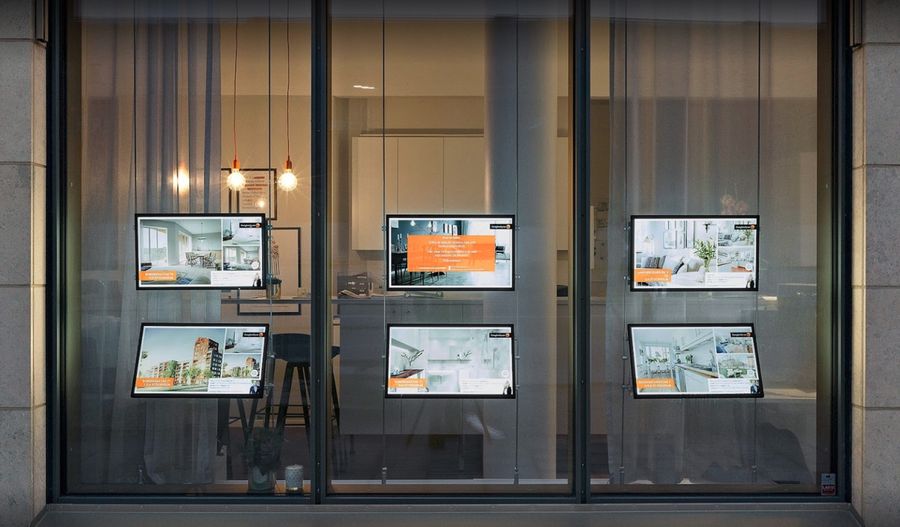 One of the biggest challenges we faced was that every franshise owner was an independent decision maker, so the sales process was tedious and repetitive, however this job was performed basically by Tylöprint. Soon the word of mouth also helped other owners to jump onto the digital wagon.
The future
There are still a lot of challenges for the future, even today, most of the real-state agencies have not upgraded to digital signage, but the process is ongoing. New competitors are arising of course, so we are always looking into ways to improve our solution, making it easier to use and automating the publishing process.
If you are a provider of digital signage solutions to the real estate market outside of Sweden, we are a seasoned partner and we are looking forward to be working with you to become, together, leaders in your country as well.